High Quality Diploma Covers for All Documents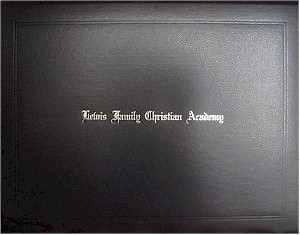 So that now you have purchased your brand new high quality diploma, you should think about storing it, and protecting in a proper way. To do this you must get yourself a quality Diploma Cover. These diploma covers not only protect you diploma, but it also makes a good impression when you are going to interviews. It shows that you have respects towards your diploma or degree and the college or university you attended. It will help to promote you as a more professional individual.
Diploma covers provide an expression of timeless beauty as well as an important function of protecting your precious documents. After all you have worked hard for your diploma or degree, or you may have paid a lot for a fake college diploma, and you wouldn't want it to get damaged or destroyed. All your hard work and hard earned money will be washed down the drain. Even a small smudge of dirt, or a wayward ink stain, will make your certificate worthless. More than that, it will give a bad impression to all those who see it in that condition. It must be your responsibility to protect your diploma or degree certificate from getting damaged. The best option for doing that is to put your diploma certificate in a diploma cover.
We understand your need, and that is why we have decided to help you out, by offering our own Diploma Covers for your convenience. It is this drive that led us to identify different needs faced by our customers who buy our fake diplomas, and find ways to help them resolve them. Our research has shown that there is a need for good quality diploma covers by our clients. Hence our new section focusing on Diploma covers is introduced.
Our diploma covers are made to match the highest quality standards possible. They all have the look and feel of the finest smooth-grained leather with a nicely padded leatherette exterior. Both of the interior surfaces are lined with silk moiré patterns. All come with protective acetate covers and tissues to hold your certificate, which is easy to use and provides additional protection. Furthermore they come with full ribbon corners. They are available in various colors, shapes and styles.