Review Our Samples of High Quality Fake Diplomas and Fake Transcripts
It is important to remember that the fake diplomas and fake transcripts we display on our samples page are just samples. Unlike other websites that will simply slap your information into their template, we carefully make each order specifically for you. We use your requirements to make sure that you get the item that you need. We like to stay in touch with our customers throughout the process, allowing them to request changes or approve the final design, so that your final diploma or transcript looks exactly how you want it to look and there are absolutely no errors. Once you have reviewed these samples, you will have a very good idea of what you might want to buy. If this is the case, do not hesitate to place your order!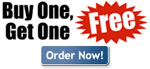 All of the samples on this page are going to be marked with our watermark and distorted, so that they cannot be stolen by our competitors. Your finished product will, of course, be printed without the watermark and with the right proportions. You can get a better idea of what the template looks like by clicking on the image. This will give you a higher resolution image so you can see the details with more clarity. It's important to note that we can only provide a small portion of samples. The documents here do not reflect our entire stock. Each document will include only the words that you send to us. Your document will not have our company name or "replica" or "novelty" printed anywhere on it. We cannot change the name of the institution, as the name is integral to the design of the template and to making the final document look as authentic as possible.
Before you order, be sure to look at the samples fake diploma. Reviewing these samples will help you understand what information we need to create your document. If you do not see the school you want your document to be from represented here, contact us to ask if it is available. All of samples fake diploma are the best of the best in the industry.